Enter details
Payment
Complete!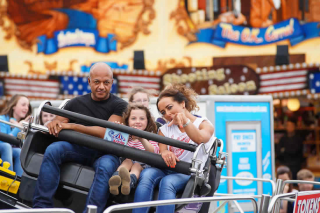 Wristbands from 29th June
Purchase a Megaband which allows 2 hours of unlimited ride on the large rides + the smaller kiddies rides and the bouncy castle,and bouncy slide plus one ride only on the Big Wheel
Purchase a Tinytot band which allows 2 hours unlimited rides on the small kiddies rides, mini roller coaster and the bouncy castle
Please note that wristbands do not include: bungee trampolines, bumper boats, go-karting or golf, you can purchase a separate ticket on the park only for these attractions
Tokens and saver sheets are available to purchase only at park ticket boxes
Entrance to the park is FREE and you will be allowed on to park anytime withing opening times , but may be restricted if park is reaching full capacity.
Sorry, no tickets are currently on sale.
Your Cart
Item
Price
Qty
Subtotal
There are no items currently in your cart

Total

€0.00